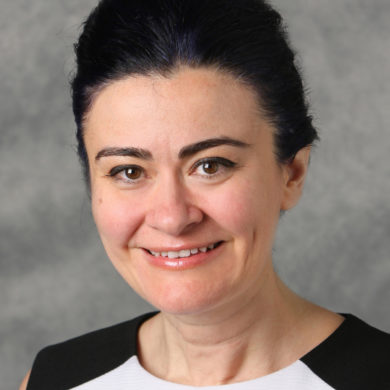 Banu Ormeci
Full Professor - Canada Research Chair in Wastewater Treatment Engineering - Department of Civil and Environmental Engineering - Carleton University
Prof. Banu Ormeci received her Masters and PhD degrees from Duke University in the US. She is a full professor and Canada Research Chair in Wastewater Treatment Engineering in the Department of Civil and Environmental Engineering at Carleton University. She leads an internationally recognized research program on wastewater and biosolids treatment, and is the recipient of several research, teaching and mentoring awards. She is also the Chair of the International Water Association's Sludge Management Specialist Group. Her research on optimization of treatment processes has resulted in several patents and new processes in the market.
Keynote Abstract
ARE WE DOING ENOUGH? STATUS OF WATER USE, TREATMENT, AND QUALITY IN CANADA
In this presentation, Dr. Ormeci will highlight some of the key issues and challenges we are facing on the status of water in Canada, and the steps we need to be taking to protect the source and quality of our water supplies for future generations.
Canada has access to approximately 20% of the world's stock of surface  water. However, because of the uneven distribution of population and water supplies, many regions experience water shortages. In addition, water problems caused by population increase, urbanization, economic development, and climate change are on the rise, and have started to pose a threat to both the quality and quantity of surface waters and groundwater. More than 205 billion litres of untreated sewage were discharged to Canada's environment in 2015 alone, which indicates the urgent need for the upgrade and improvement of wastewater infrastructure. On the other hand, Canada has a good network of drinking water infrastructure and can provide safe drinking water to most of its citizens. Nevertheless, there are also many small communities, particularly First Nations reserves, which suffer from continuous and persistent problems with the safety of drinking water and the contamination of water supplies due to inadequate wastewater treatment. Remoteness and cold climate conditions exert additional challenges to the design, construction and operation of water and wastewater infrastructure. As a result, waterborne outbreaks still occur in Canada but their frequency has substantially dropped in the past decade mainly due to the investments made to the water and wastewater infrastructure and training programs put in place for small system operators.