Thank You
iWISE2017 organizing committee would like to thank all those who attended  the International Conference on Water, Informatics, Sustainability and Environment in Ottawa this July 2017.
We are proud we were able to bring together some of the top scientists, practitioners, policy makers, and leaders from around the world to share their knowledge, skills and expertise under one roof at Carleton University in Ottawa.
We hope that iWISE2017 has met your expectations. Please let us know if you have any specific feedback as this is very critical in our ongoing effort to improve this bi-annual event.
We are pleased to let you know that most of the presentations from this year's conference will be available in early August. Meanwhile you can check out our social media (Twitter, Facebook, LinkedIn) for conference updates. Photos from the conference can now be accessible here
We would like to let you know that we would welcome any collaboration initiatives from your side:
Let us know in case you will need assistance in organizing your own conference. You can reach out to our conference team by emailing conference@sciencetarget.com
We are now accepting membership applications in our editorial review boards of International Journal on Environment and Sustainability and International Journal on Sustainable Land-use and Urban Planning. Let us know if you are interested to join by sending your CV to Editor@sciencetarget.com
If you require to have any of the above journals to publish a special issue on a topic or for an event, also reach out to Editor@sciencetarget.com
Thank you again for being part of iIWSE2017. Hope to see you again at iWISE2019
Speakers
iWISE2017

Keynote Speakers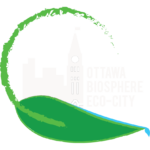 Sustainability Tour
Partnering with Ottawa Biosphere Eco-City Council bringing the conference delegates the famous Sustainability Tour. Visit 10 excellent examples of sustainability, enjoy, and use these sites as models in your life
Click for details
Celebrating 150 years of
Canada
iWISE2017 will be held right in the middle of Canada's year-long 150th Birthday Celebrations; and Ottawa, Canada's Capital; will be the centre of the country's celebrations. Check the calendar of events close to the conference dates for very exciting themed celebrations. Events vary from celebrating Canada's diversity, music concerts, fireworks, and sporting events.
Ottawa 2017 Calendar of Events
Full of informative and inspiring sessions, with opportunities to meet highly skilled, and professional people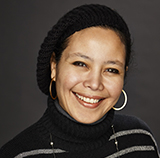 I enjoyed the conference tremendously and found it very informative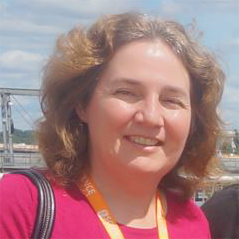 iWISE Conference is a fully immersive experience that is truly best of its kind. I thoroughly enjoyed the last iWISE Conference and am much looking forward to attending again next year. If you're not attending iWISE2017 Conference, you're missing out.