Ajman 4th International Environment Conference 2016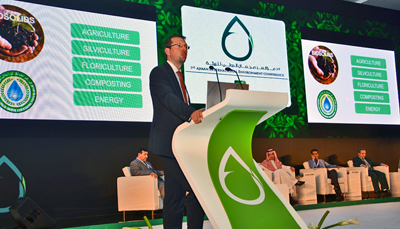 Science Target successfully partnered with Ajman Government in the organization of Ajman 4th International Environment Conference 2016 that was held in Ajman, United Arab Emirates, between March 2nd-3rd, 2016. As the sole scientific and registration partner, Science Target provided the services of:
formation of the scientific committee
hiring keynote speakers
managing the peer review cycle for accepting proposals
conference registration
The Ajman 4th International Environment Conference focused on how communities and businesses implement innovative green practices toward the realization of a sustainable future. In its fourth year, scientists, experts, and decision makers convened to focus on shifting the paradigm on sustainability so that it is viewed as a value-adding framework in technology and business. Processes for innovation was be explored with a focus on customizing green practices to the unique environment of Ajman, the UAE, GCC countries, and the Middle East.
The conference featured engaging breakout sessions that reignited the passion for innovation and showcased the practices that are being implemented across the business and technology space.